Disclosure: This post may contain affiliate links to help support our free community. This 100% free to you, and keeps the lights on for us!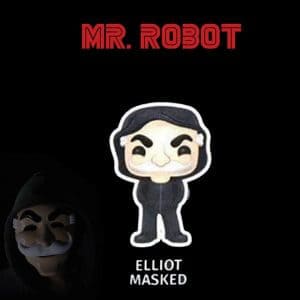 After the long awaited Mr Robot Funko Pop!s finally released this month, there was this little surprise on the back of the box!
Elliot wearing his F Society Mask
Will it be SDCC 2017 or an Exclusive that hasn't been announced yet?!
When we know more, you will too! Keep your eyes peeled!