Disclosure: This post may contain affiliate links to help support our free community. This 100% free to you, and keeps the lights on for us!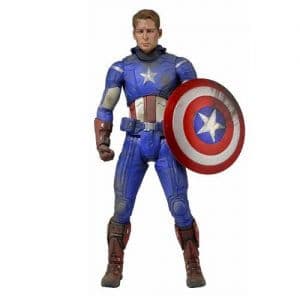 A battle-damaged version of the First Avenger comes to your collection! Based on his appearance in the blockbuster movie The Avengers, Captain America stands approximately 18-inches tall and features an unmasked head sculpt featuring the likeness of Chris Evans, plus a deco showing damage from the battle for New York City. The truly incredible degree of detail on this poseable action figure includes over 25 points of articulation, including neck, shoulders, torso, elbows, hips, knees, wrists, and more!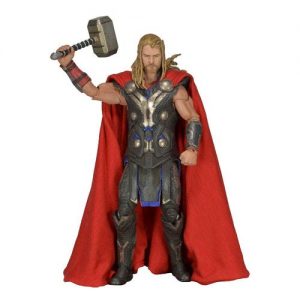 From Thor: The Dark World, the sequel to Thor, comes this 18-inch tall version of the Viking God! Featuring an incredibly lifelike portrait of actor Chris Hemsworth, Thor wears his Thor: The Dark World costume and comes complete with his mighty hammer Mjolnir. Featuring nearly 30 points of articulation and a soft fabric cape, add Thor to your growing collection of 1:4 scale Marvel figures!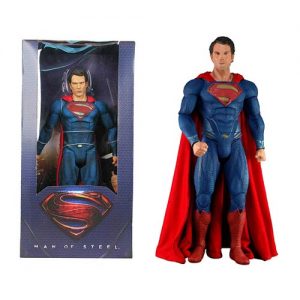 Measuring 18-inches tall, with over 30 points of articulation and a real fabric cape, this Superman Man of Steel Movie 1:4 Scale Action Figure ought to get your blood pumping! Featuring actor Henry Cavill's likeness from the Man of Steel movie, Kal-El is truly remarkable – it even comes with interchangeable hands! If you're a fan of Superman, you're sure to be a fan of this! Warning: Do not display figure next to Kryptonite. Ages 14 and up.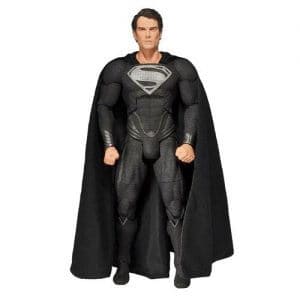 The Christopher Nolan and Zack Snyder Man of Steel film brings a modern and serious take on the beloved hero, Superman. This Superman Man of Steel Black Suit 1:4 Scale Action Figure measures an incredible 18-inches tall! Featuring Superman wearing the black suit as seen shortly in Man of Steel, this incredible action figure even has a real fabric cape and includes nearly 30 points of articulation. Plus, Superman even comes with an interchangeable set of hands! It's a must-have figure for Superman fans! Ages 12 and up.
You can find these for pre order at Entertainment Earth!