Disclosure: This post may contain affiliate links to help support our free community. This 100% free to you, and keeps the lights on for us!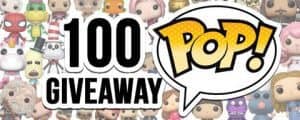 https://funko.com/blogs/news/enter-to-win-one-hundred-pop-s
Funko is having a giveaway for 100 pops, they range from new to old. Pretty cool if you want to get your hands on some rare pops.