Disclosure: This post may contain affiliate links to help support our free community. This 100% free to you, and keeps the lights on for us!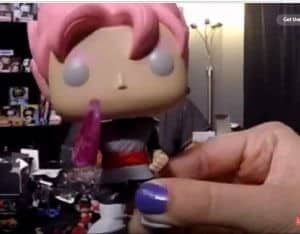 Just what all the Dragon ball fans have been waiting for…… New Funko Pop! Dragon ball Super: Super Saiyan Rosé Goku
Pictured above is from the live periscope w/ #HTNerdette. More to come as we find out more! Watch the replay here.
Exclusive to Hot Topic. Set to release mid/end June!