Disclosure: This post may contain affiliate links to help support our free community. This 100% free to you, and keeps the lights on for us!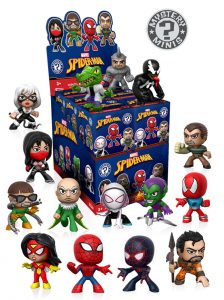 Mystery Minis: Classic Spider-Man
The web-slinging arachnid man and his various nemeses are coming soon as Mystery Minis!
Open the blind boxes to find a variety of spidey characters, including Spider-Man,
Spider-Gwen, and Scarlet Spider! You can also find iconic villains such as
Doctor Octopus, Green Goblin, and Vulture!
Collect them all this spring!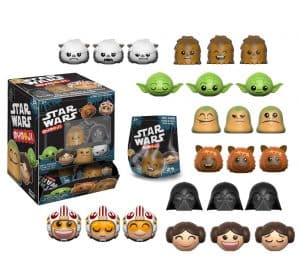 MyMoji: Star Wars
These blind bag vinyl figures show a range of emotions
on the faces of favorite Star Wars characters!
This series features Chewbacca, Yoda, and Princess Leia,
as well as Wicket, Jabba, and Darth Vader!
Collect them all!
Both of which are set to drop in may!