Disclosure: This post may contain affiliate links to help support our free community. This 100% free to you, and keeps the lights on for us!
Frankenberry, one of your favorite cereal monsters
is now showing off in a Strawberry Glitter variant!
Add Strawberry Glitter Frankenberry
to your collection this Summer.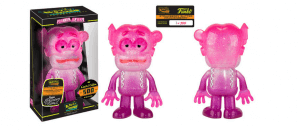 Looks like you can snag one here!