Disclosure: This post may contain affiliate links to help support our free community. This 100% free to you, and keeps the lights on for us!
Look for the Previews Exclusive DarkWing Duck Negaduck Funko Pop! at your local comic book shop next month!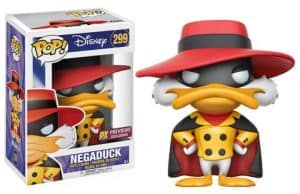 You can find them all for pre-order here!