Disclosure: This post may contain affiliate links to help support our free community. This 100% free to you, and keeps the lights on for us!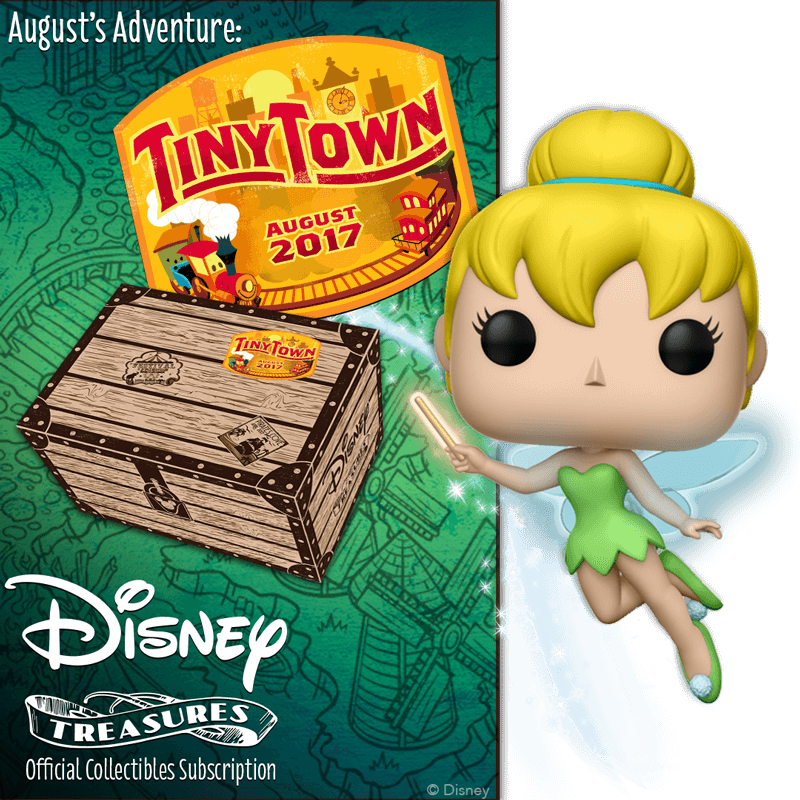 Funko Pop! Sub box Disney Treasures Theme for next month will be Tiny town, they just had a Smee so it looks like they are keeping the theme rolling and doing Tink now.
The Disney Treasures August Adventure is Tiny Town!
You can pick it up here.