Disclosure: This post may contain affiliate links to help support our free community. This 100% free to you, and keeps the lights on for us!
Miss out on any of the SDCC Funko Pop!s? Not to worry!
Covetly is unloading their entire SDCC Funko haul AT COST!
Details will be announced separately across their social media profiles once per day as per the graphic.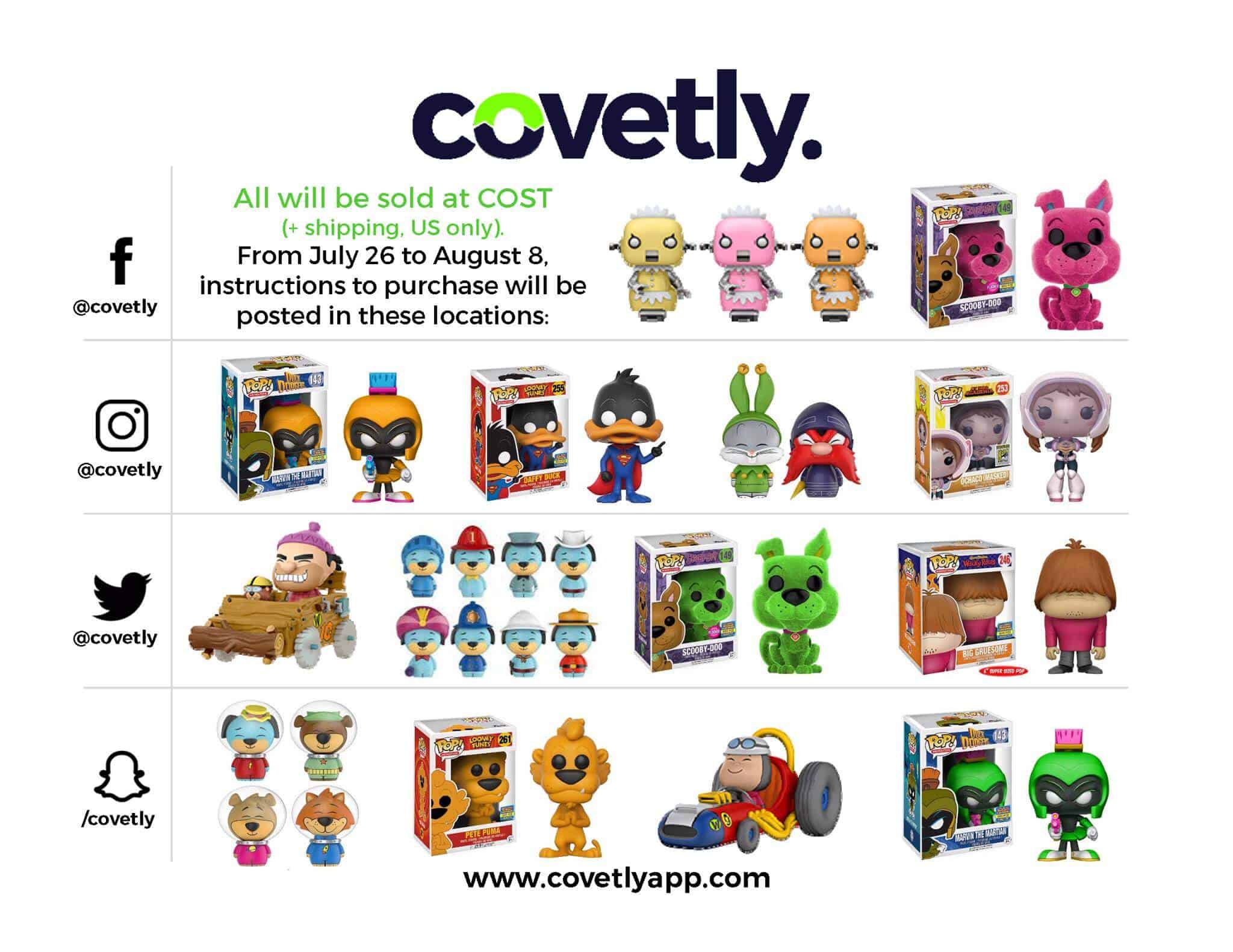 Covetly Facebook
Instagram: https://www.instagram.com/covetly/
Twitter: https://twitter.com/covetly
Snapchat: http://snapchat.com/add/covetly
For example, instructions on how to purchase the Daffy will be posted on Instagram.
AT COST = NO MARKUPS (cost they paid plus shipping, US only)