Disclosure: This post may contain affiliate links to help support our free community. This 100% free to you, and keeps the lights on for us!
New Item @ Funko-Shop: Chrome Batmobile with Orange Batman Action Figure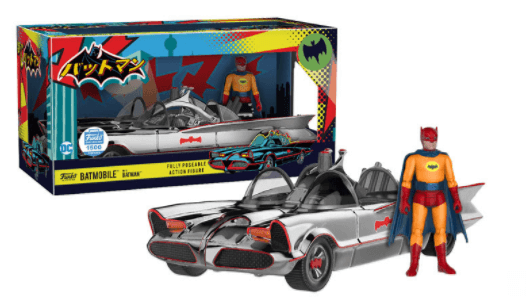 This time, our classic '66 Batmobile is in a beautiful, shiny chrome! It comes with a red & orange suited Batman action figure too!
The Chrome Batmobile Action Figure is a Funko-Shop.com exclusive and is a limited edition of 1500 pieces.
Can be found @ https://www.funko-shop.com/