Disclosure: This post may contain affiliate links to help support our free community. This 100% free to you, and keeps the lights on for us!
Coming Soon: Holiday Funko Vynl.!
Funko is ready to spread holiday cheer for all to hear!
Vynl. – Funko's newest line of stylized vinyl collectibles –
showcases two classic characters always bonded together through their stories
in your favorite movies and television shows. With a fun and playful art style,
you're soon see there's no I in Vynl. – because there's always two of them!
We are already getting in the holiday spirit
and introducing the classic holiday films Elf, The Year Without a Santa Claus!
andthe classic holiday TV special Rudolph the Red-Nosed Reindeer
to our new Vynl. series!
Vynl.: Elf – Buddy & Narwhal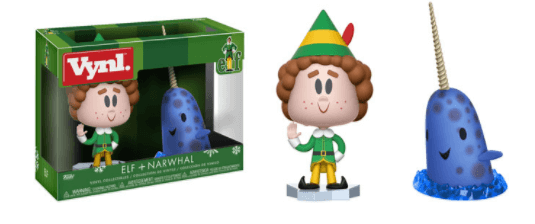 This 2-Pack features the human raised by elves, Buddy the Elf,
and his friend from the North Pole, the Narwhal!
Add this spirited duo from the movie Elf to your
collection just in time for the holidays!
Coming in November!
Vynl.: Heat Miser & Snow Miser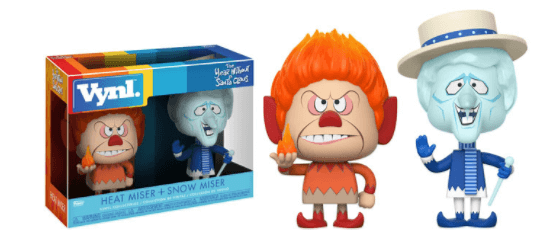 This 2-Pack features the brothers Heat Miser and Snow Miser!
They are total opposites, but the perfect pair
for your holiday collection.
Coming in October!
Vynl.: Rudolph- Bumble & Yukon Cornelius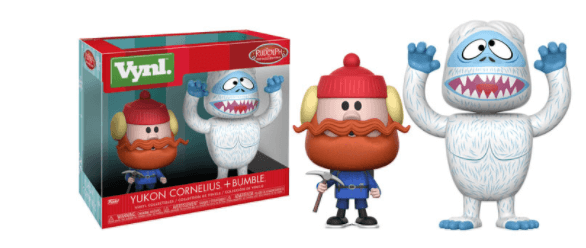 This Vynl. 2- Pack features the prospector Yukon Cornelius,
and Bumble the Abominable Snow Monster!
Add them to your shelves this holiday season.
Coming in November!
We found them all for a super rad deal here!