Disclosure: This post may contain affiliate links to help support our free community. This 100% free to you, and keeps the lights on for us!
New Item at Funko-Shop.com! 09/27/2017 Pop! Zodiac: Libra Freddy Funko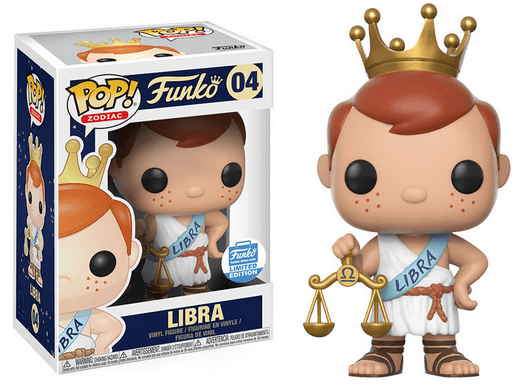 Pop! Zodiac: Libra Freddy Funko
$15.00- Limit 1 per customer
This month we welcome Libra to our Freddy Funko Zodiac line of Pop!s!
Libras are born between September 22 and October 23. They are known to be gracious and diplomatic, and value fairness and harmony!
The Libra Freddy Funko Pop! is a Funko Shop limited edition exclusive.