Disclosure: This post may contain affiliate links to help support our free community. This 100% free to you, and keeps the lights on for us!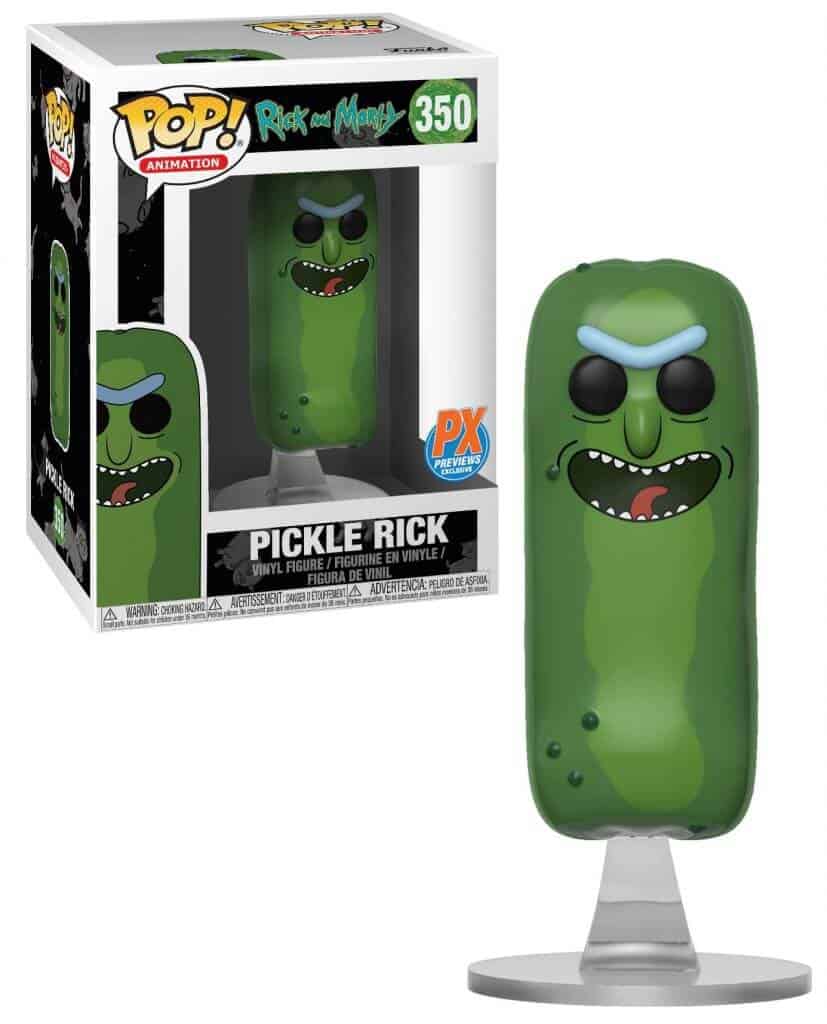 A PREVIEWS Exclusive! In the third episode of Rick & Morty Season 3, Rick transforms himself into a pickle…
This special Previews Exclusive version features pickle rick in all his useless, limb free pickle glory!
Pickle Rick stands 3 3/4″ tall and comes with a handy display base. Window box packaging.