Disclosure: This post may contain affiliate links to help support our free community. This 100% free to you, and keeps the lights on for us!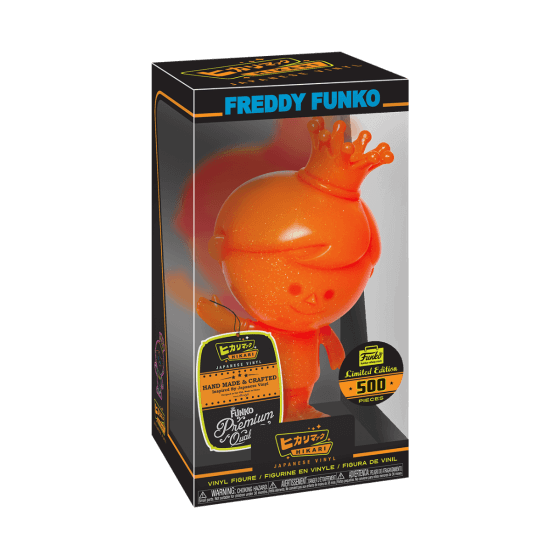 https://shop.funko.com/hikari-neon-orange-glitter-freddy-funko.html
This sparkly, bright orange Hikari is now part of the Freddy Funko Hikari family! The Neon Orange Freddy Funko Hikari is a Funko Shop exclusive and is a limited edition of 500 pieces.