Disclosure: This post may contain affiliate links to help support our free community. This 100% free to you, and keeps the lights on for us!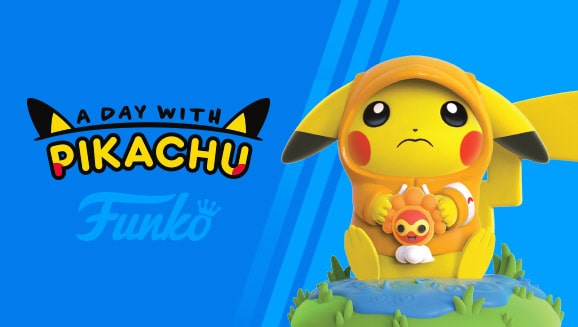 Latest Pikachu Funko Figure Revealed!
Get the first look at the upcoming Funko figure arriving exclusively at the Pokémon Center.
Spring is just around the corner, but not everyone is excited about the rain showers it'll bring! The new Rainy Day Pokémon Figure from the A Day with Pikachu collection features the typically energetic Pikachu in a bit of dour mood. The dreary showers have left poor Pikachu soaked—and that raincoat only helps so much!
Pikachu might be pouting, but the Rainy Day Pokémon Figure from Funko is certain to bring cheer to fans when it arrives in the Pokémon Center later this month. Subscribe to the Pokémon Trainer Club newsletter to stay up to date and learn when the Rainy Day Pokémon Figure will be available for purchase.