Disclosure: This post may contain affiliate links to help support our free community. This 100% free to you, and keeps the lights on for us!
The first Kidrobot x Locknesters Puzzle Dunny 8″ Art Figure, No.1 dropped earlier this year in a tumbled grey/charcoal color and sold out immediately.
The first piece of the puzzle
Kidrobot x Locknesters Puzzle Dunny 8″ Art Figure, No.1
(Released March 22nd, 2019)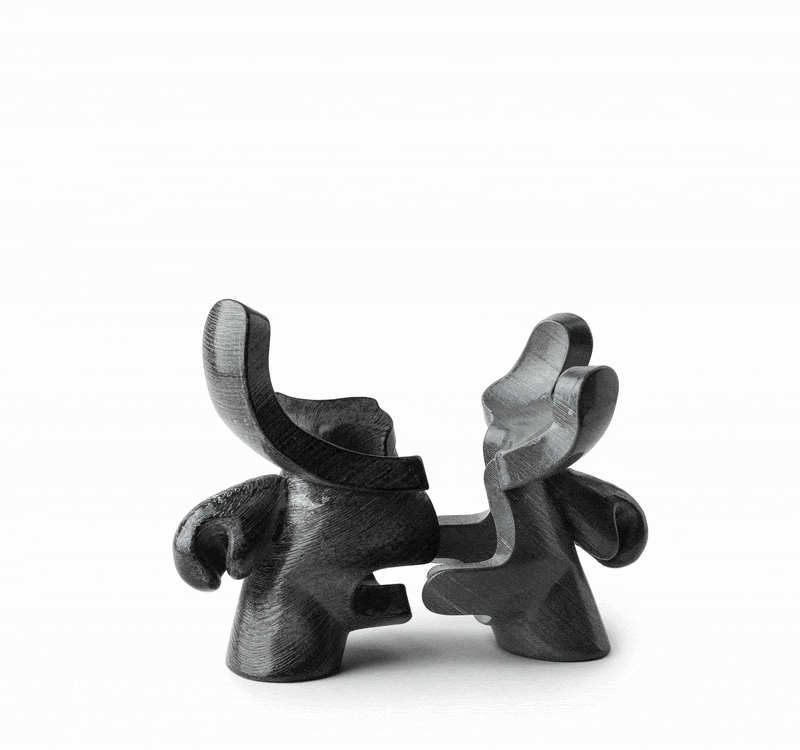 With thousands of collectors left empty handed after the SOLD OUT release, Kidrobot and Locknesters are excited to extend your collection with the next edition of the Puzzle Dunny with the Kidrobot x Locknesters Puzzle Dunny 8″ Art Figure, No.2! The second Kidrobot.com exclusive 8″ Puzzle Dunny comes in a vibrant Kidrobot blue/cyan coloration. Each of the Kidrobot x Locknesters Puzzle Dunny 8″ Art Figures is tumbled and finished by hand, giving every piece a unique look. Each comes in a white plastic package with the release number and individual piece number of that Dunny stamped on the front. Limited to 400 pieces worldwide and only available on Kidrobot.com.

The Puzzle Dunny deconstructs into 5 individual puzzle pieces that can be interchanged with the the first version and future editions of the 8″ Puzzle Dunny to create a new mash up Dunny!
ABOUT LOCKNESTERS
Locknesters are a different kind of designer toy. They are the result of a fascination with unconventional geometries and a desire to make toys that encourage interaction. Locknesters could be thought of as three dimensional jigsaw puzzles, each model can be taken apart and assembled, used as a challenge to friends, a distraction from work, or to liven up a room.
Locknesters are produced in their Brooklyn headquarters using old and new manufacturing techniques. Kidrobot partnered with architect turned designer toy maker and creator of Locknesters, Fleet Hower, to create this incredible piece for Kidrobot fans. Each of these pieces are 3D printed and then smoothed using a series of methods that involve sanding, tumbling, and buffing. The tumbling process makes each piece unique by giving them a striated coloration. As a final step, models are finished with a lacquer spray. The packaging itself is an art piece and every detail is unique.