Disclosure: This post may contain affiliate links to help support our free community. This 100% free to you, and keeps the lights on for us!
Gold – UPC- 0889698407366
Gold Deadpool

Red Thumbs Up – UPC -0889698447256
Red Thumbs Up Deadpool
Red Swords – UPC 0889698447263
Red Deadpool w/ Swords
Blue Suit Deadpool – UPC – 0889698447270
Blue Deadpool
Gray Suit Deadpool – UPC – 0889698447287
Gray Deadpool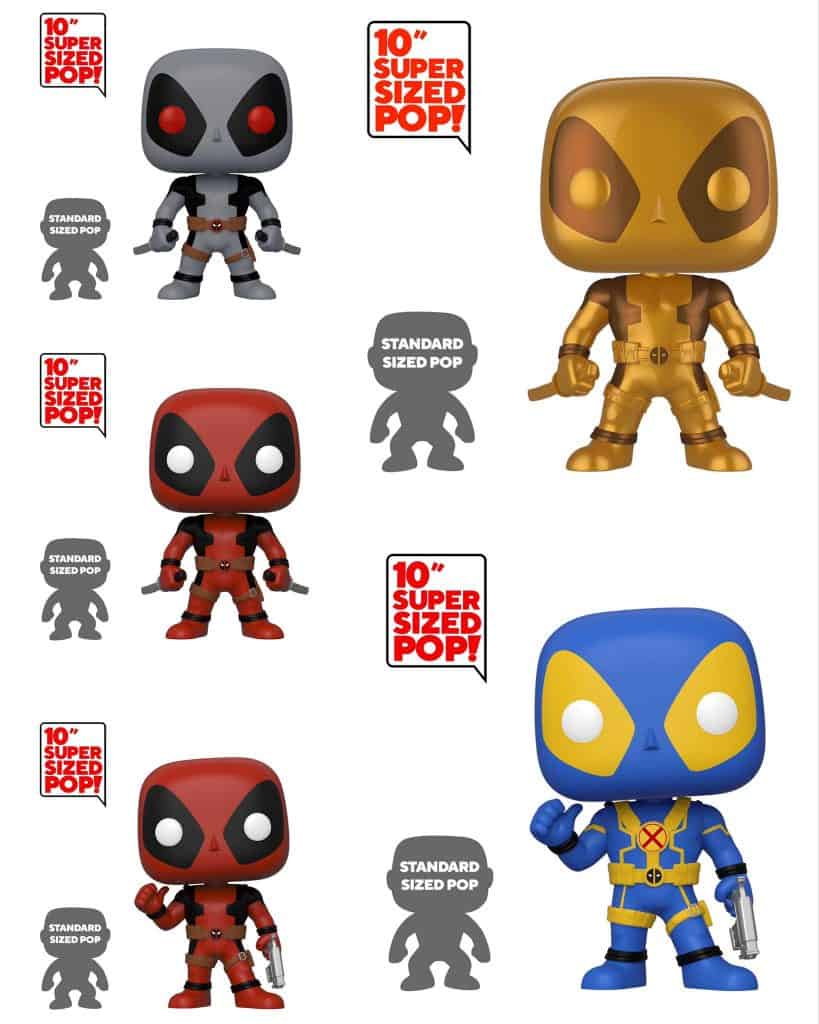 These are releasing on Black Friday in stores. Online release could be around then.