Disclosure: This post may contain affiliate links to help support our free community. This 100% free to you, and keeps the lights on for us!
Man these are too cool, with PSH renditions of Fifth Element, Mars Attacks, Predator, and Matrix who can pass up on these cute little hero's for your collection.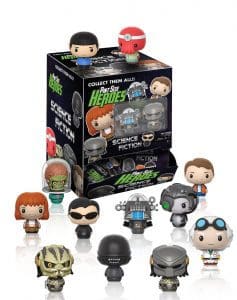 oday we have even more Pint Size Heroes!
This series features characters from some of your
favorite science fiction movies and television!
Including Martian from Mars Attacks, Neo from The Matrix,
Leeloo from The Fifth Element, Predator and many more!
Collect them all this Summer!
We found them at Capsule Corp Comics for a low price of 83.99 for a entire box of 24.