Disclosure: This post may contain affiliate links to help support our free community. This 100% free to you, and keeps the lights on for us!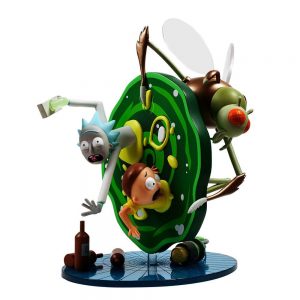 New 7″ kidrobot mashup Rick and Morty for order here.
Wubba Lubba Dub Dubbs! Adult Swim and Kidrobot present the Rick and Morty Medium Figure. Featuring everyone's favorite familial inter-dimensional travelers Rick and Morty, a portal and bureaucratic bug, this squanchy figure clocks in at 7 inches tall. Grab this Rick and Morty figure today and get schwifty in here!
Now that Kidrobot is doing better financially due to the famous Frank Kozik things are starting to really look great from the creative team over there. Can't wait for more rad drops from them in the future!