Disclosure: This post may contain affiliate links to help support our free community. This 100% free to you, and keeps the lights on for us!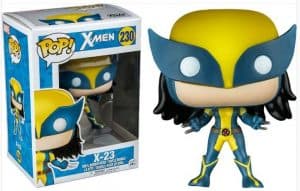 First Look at X-Men – X-23 Pop!
She looks so awesome in her classic Wolverine outfit, this is going to be one hot toy.
Anyone who collects X-Men needs her in their collection!
And how cool is it that her box number is also "23"0?
Rumored to be a Toys "R" Us Exclusive in the US